Application and principle of v-model
1. Use of V-model
Form controls are very common in practical development. Especially for the submission of user information, a large number of forms are required.
Vue uses the v-model instruction to realize the two-way binding of form elements and data.
Case analysis:

When we enter something in the input box
Because the v-model in input is bound with message, the input content will be delivered to message in real time, and message will change.
When the message is changed, the DOM will respond to the change because we used the Mustache syntax above to insert the value of the message into the dom.
Therefore, two-way binding is realized through v-model.

Of course, we can also use v-model for textarea elements
Sample code for v-model
<body>
    <div id="app" v-cloak>
        <input type="text" v-model="message">
        <h2>{{message}}</h2>
    </div>
    <script src="https://cdn.jsdelivr.net/npm/vue/dist/vue.js"></script>
    <script>
        const app = new Vue({
            el: "#app",
            data:{
                message: "",
            },
        })
    </script>
</body>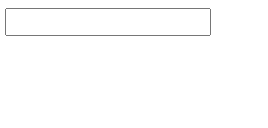 2. Operating principle of V-model
v-model is actually a syntax sugar, which essentially contains two operations:

v-bind binds a value attribute

The v-on instruction binds an input event to the current element

In other words, the above code is equivalent to the following code:

<input type="text" v-model="message">
// be equal to
<input type="text" v-bind:value="message"  @input="message = $event.target.value">

Supplementary knowledge: v-on:input = "": listening for input events
For the functions implemented by the above v-model, we can use v-on:input instead. Use @ input to monitor the changes of the input box and assign the value of the input box to message
<body>
    <div id="app" v-cloak>
        <!-- <input type="text" v-model="message"> -->
        <input type="text" v-bind:value="message"  @input="valueChange">
        <h2>{{message}}</h2>
    </div>
    <script src="https://cdn.jsdelivr.net/npm/vue/dist/vue.js"></script>
    <script>
        const app = new Vue({
            el: "#app",
            data:{
                message: "",
            },
            methods:{
                valueChange(event){
                    this.message = event.target.value;
                }
            },
        })
    </script>
</body>

3. v-model is used in combination with checkbox
Check boxes are divided into two cases: single check box and multiple check boxes
Single check box:

v-model is a Boolean value.
At this time, the value of input does not affect the value of v-model.

Multiple check boxes:

When there are multiple check boxes, because multiple can be selected, the attribute in the corresponding data is an array.
When a is selected, the value of input is added to the array.
<body>
    <div id="app" v-cloak>
        <!-- Radio  -->
        <input type="checkbox" name="" id="agree" v-model="isAgree">
        <h2>{{isAgree}}</h2>
        <button :disabled="!isAgree"> next step</button>

        <!-- Checkbox  -->
        <input type="checkbox" value="Basketball" v-model="hobbies">Basketball
        <input type="checkbox" value="Football" v-model="hobbies">Football
        <input type="checkbox" value="Table Tennis" v-model="hobbies">Table Tennis
        <input type="checkbox" value="badminton" v-model="hobbies">badminton
        <h2>Hobbies:{{hobbies}}</h2>
    </div>
    <script src="https://cdn.jsdelivr.net/npm/vue/dist/vue.js"></script>
    <script>
        const app = new Vue({
            el: "#app",
            data:{
                isAgree: false,	// Radio 
                hobbies:[]		// Checkbox 
            },
        })
    </script>
</body>

4. v-model is used in combination with select
Like the checkbox, select can be divided into single selection and multiple selection.
Single choice: only one value can be selected.

v-model is bound with a value.
When we select one of the option s, we will assign its corresponding value to mySelect

Multiple selection: multiple values can be selected.

v-model is bound to an array.
When multiple values are selected, the value corresponding to the selected option will be added to the array mySelects
<body>
    <div id="app" v-cloak>
        <!-- Single choice -->
        <select name="" id="" v-model="mySelect">
            <option value="apple">Apple</option>
            <option value="banana">Banana</option>
            <option value="oeange">a mandarin orange</option>
        </select>
        <p>Your favorite fruit is:{{mySelect}}</p>

        <!-- Multiple choice -->
        <select name="" id="" v-model="mySelects" multiple>
            <option value="apple">Apple</option>
            <option value="banana">Banana</option>
            <option value="oeange">a mandarin orange</option>
        </select>
        <p>Your favorite fruit is:{{mySelects}}</p>
    </div>
    <script src="https://cdn.jsdelivr.net/npm/vue/dist/vue.js"></script>
    <script>
        const app = new Vue({
            el: "#app",
            data:{
                mySelect: "",
                mySelects: [],
            },
        })
    </script>
</body>

5. Modifier
lazy modifier:

By default, v-model synchronizes the data of the input box in the input event.
In other words, once the data changes, the data in the corresponding data will change automatically.
The lazy modifier allows the data to be updated only when it loses focus or returns

number modifier:

By default, whether we enter letters or numbers in the input box, they will be displayed
Treat as a string type.
However, if we want to deal with digital types, it is best to deal with the content directly as digital.
The number modifier can automatically convert the content entered in the input box to a number type:

trim modifier:

If there are many spaces at the beginning and end of the input, we usually want to remove them
The trim modifier can filter the spaces on the left and right sides of the content
<div id="app" v-cloak>
    <input type="text" v-model.lazy="message">
    <p>Current content:{{message}}</p>

    Age:<input type="number" v-model.number="age">
    <p>Age:{{age}} Type:{{typeof age}}</p>

    <input type="text" v-model.trim="message">
    <p>Current content:{{message}}</p>
</div>