core technology
java web servlet: HttpServlet class, configuration of Servlet class based on @WebServlet() comment
tomcat project deployment
mysql database
jdbc
druid database connection pool
html
Software used
java web integrated development environment: IntelliJ IDEA
Server: tomcat
Visualization interface for mysql: SQLyog
jar packages used
The jar packages required for the project: druid-1.0.9.jar, mysql-connector-java-5.1.48-bin.jar
druid-1.0.9.jar: Druid database connection pool driver package for Alibaba
mysql-connector-java-5.1.48-bin.jar: driver package for database connection of jdbc
Case Requirements
A simple web project that enables login operations with specified account passwords and displays login results
Implement registration and login functions
Store registered accounts in mysql database
Using druid database connection pool technology
Configuration of project jar packages and databases
The jar package for a web project is first placed in the WEB-INF directory under the web directory

Right-click the libs folder to select Add as Library

Add the two jar packages in tomcat's lib directory (otherwise the web project will not find the class when the browser runs)
The configuration file druid.properties for the database connection pool Druid is placed in the src folder

Configuration information for druid.properties

# Driver directory for jdbc

,

class

.

forName

(

)

;


driverClassName

=

com

.

mysql

.

jdbc

.

Driver
# url of database
url

=

jdbc

:

mysql

:

/

/

127.0

.0

.1

:

3306

/

city
# Account to connect to
username

=

root
# Password for the account to be linked 
password

=

root
# Number of connection objects in the initial connection pool
initialSize

=

5


# Maximum number of connection objects
maxActive

=

10


# Maximum Wait Time
maxWait

=

3000




Create users table in mysql database

CREATE

 

TABLE

 users 

(




USER

 

VARCHAR

(

30

)

 

UNIQUE

 

NOT

 

NULL

,


PASSWORD 

VARCHAR

(

50

)

 

NOT

 

NULL




)

;



Writing druid tool classes
Requirements: Implement the Get Connection Object method, implement the close method of PreparedStatement,ResultSet,Connection Object
DruidUtils class code

package

 cn

.

web

.

jdbc

;






import

 com

.

alibaba

.

druid

.

pool

.

DruidDataSourceFactory

;





import

 javax

.

sql

.

DataSource

;




import

 java

.

io

.

InputStream

;




import

 java

.

sql

.

Connection

;




import

 java

.

sql

.

PreparedStatement

;




import

 java

.

sql

.

ResultSet

;




import

 java

.

sql

.

SQLException

;




import

 java

.

util

.

Properties

;





public

 

class

 

DruidUtils

 

{



    

private

 

static

 DataSource dataSource

;



    

static

 

{


        Properties properties 

=

 

new

 

Properties

(

)

;


        ClassLoader classLoader 

=

 DruidUtils

.

class

.

getClassLoader

(

)

;


        InputStream inputStream 

=

 classLoader

.

getResourceAsStream

(

"druid.properties"

)

;


        

try

 

{


            properties

.

load

(

inputStream

)

;


            dataSource 

=

 DruidDataSourceFactory

.

createDataSource

(

properties

)

;


        

}

 

catch

 

(

Exception

 e

)

 

{


            e

.

printStackTrace

(

)

;


        

}


    

}



    

public

 

static

 DataSource 

getDataSource

(

)

 

{


        

return

 dataSource

;


    

}



    

public

 

static

 Connection 

getConnection

(

)

 

{


        

try

 

{


            

return

 dataSource

.

getConnection

(

)

;


        

}

 

catch

 

(

SQLException

 e

)

 

{


            e

.

printStackTrace

(

)

;


        

}


        

return

 null

;


    

}



    

public

 

static

 

void

 

close

(

PreparedStatement preparedStatement

)

 

{


        

if

(

preparedStatement 

!=

 null

)

 

{


            

try

 

{


                preparedStatement

.

close

(

)

;


            

}

 

catch

 

(

SQLException

 e

)

 

{


                e

.

printStackTrace

(

)

;


            

}


        

}


    

}



    

public

 

static

 

void

 

close

(

Connection connection

)

 

{


        

if

(

connection 

!=

 null

)

 

{


            

try

 

{


                connection

.

close

(

)

;


            

}

 

catch

 

(

SQLException

 e

)

 

{


                e

.

printStackTrace

(

)

;


            

}


        

}


    

}



    

public

 

static

 

void

 

close

(

ResultSet resultSet

)

 

{


        

if

(

resultSet 

!=

 null

)

 

{


            

try

 

{


                resultSet

.

close

(

)

;


            

}

 

catch

 

(

SQLException

 e

)

 

{


                e

.

printStackTrace

(

)

;


            

}


        

}


    

}



    

public

 

static

 

void

 

close

(

PreparedStatement preparedStatement

,

 Connection connection

,

 ResultSet resultSet

)

 

{


        

close

(

preparedStatement

)

;


        

close

(

resultSet

)

;


        

close

(

connection

)

;


    

}



    

public

 

static

 

void

 

close

(

PreparedStatement preparedStatement

,

 Connection connection

)

 

{


        

close

(

preparedStatement

)

;


        

close

(

connection

)

;


    

}




}




Write UserManager classes (manage user objects)
Requirements: Enable registration and login functions
UserManager class code

package

 cn

.

web

.

user

;





import

 cn

.

web

.

jdbc

.

DruidUtils

;





import

 java

.

sql

.

Connection

;




import

 java

.

sql

.

PreparedStatement

;




import

 java

.

sql

.

ResultSet

;




import

 java

.

sql

.

SQLException

;





public

 

class

 

UserManager

 

{



    

private

 

static

 String REGISTER_SQL 

=

 

"INSERT INTO users VALUES (?, ?)"

;


    

private

 

static

 String LOGIN_SQL 

=

 

"SELECT * FROM users WHERE user = ? AND password = ?"

;



    

private

 

static

 Connection connection

;


    

private

 

static

 PreparedStatement preparedStatement

;


    

private

 

static

 ResultSet resultSet

;



    

private

 

static

 

void

 

getConnection

(

)

 

{


        connection 

=

 DruidUtils

.

getConnection

(

)

;


    

}



    

private

 

static

 

void

 

getPreparedStatement

(

String sql

)

 

{


        

try

 

{


            preparedStatement 

=

 connection

.

prepareStatement

(

sql

)

;


        

}

 

catch

 

(

SQLException

 e

)

 

{


            e

.

printStackTrace

(

)

;


        

}


    

}



    

private

 

static

 

void

 

setPreparedStatement

(

String user

,

 String password

)

 

{


        

try

 

{


            preparedStatement

.

setString

(

1

,

 user

)

;


            preparedStatement

.

setString

(

2

,

password

)

;


        

}

 

catch

 

(

SQLException

 e

)

 

{


            e

.

printStackTrace

(

)

;


        

}


    

}



    

public

 

static

 

boolean

 

login

(

String user

,

 String password

)

 

{


        

boolean

 count 

=

 

true

;


        

getConnection

(

)

;


        

getPreparedStatement

(

LOGIN_SQL

)

;


        

setPreparedStatement

(

user

,

 password

)

;



        

try

 

{


            resultSet 

=

 preparedStatement

.

executeQuery

(

)

;


        

}

 

catch

 

(

SQLException

 e

)

 

{


            e

.

printStackTrace

(

)

;


        

}



        

try

 

{


            

if

(

!

resultSet

.

next

(

)

)

 

{


                count 

=

 

false

;


            

}


        

}

 

catch

 

(

SQLException

 e

)

 

{


            e

.

printStackTrace

(

)

;


        

}



        DruidUtils

.

close

(

preparedStatement

,

 connection

,

 resultSet

)

;



        

return

 count

;


    

}




    

public

 

static

 

boolean

 

register

(

String user

,

 String password

)

 

{


        

int

 count 

=

 

-

1

;


        

getConnection

(

)

;


        

getPreparedStatement

(

REGISTER_SQL

)

;


        

setPreparedStatement

(

user

,

 password

)

;



        

try

 

{


            count 

=

 preparedStatement

.

executeUpdate

(

)

;


        

}

 

catch

 

(

SQLException

 e

)

 

{


            e

.

printStackTrace

(

)

;


        

}



        DruidUtils

.

close

(

preparedStatement

,

 connection

,

 resultSet

)

;


        

return

 count 

==

 

1

 

?

 

true

 

:

 

false

;


    

}




}



A servlet class that implements registration and login
Requirements: Return results for registration and login
LoginServlet class code implementation

package

 cn

.

web

.

net

;





import

 cn

.

web

.

user

.

UserManager

;





import

 javax

.

servlet

.

ServletException

;




import

 javax

.

servlet

.

annotation

.

WebServlet

;




import

 javax

.

servlet

.

http

.

HttpServlet

;




import

 javax

.

servlet

.

http

.

HttpServletRequest

;




import

 javax

.

servlet

.

http

.

HttpServletResponse

;




import

 java

.

io

.

IOException

;





@WebServlet

(

urlPatterns 

=

 

{

"/login"

}

)




public

 

class

 

LoginServlet

 

extends

 

HttpServlet

 

{


    

@Override


    

protected

 

void

 

doGet

(

HttpServletRequest request

,

 HttpServletResponse response

)

 

throws

 ServletException

,

 IOException 

{


        

doPost

(

request

,

 response

)

;


    

}


    

@Override


    

protected

 

void

 

doPost

(

HttpServletRequest request

,

 HttpServletResponse response

)

 

throws

 ServletException

,

 IOException 

{


        response

.

setContentType

(

"text/html; charset=utf-8"

)

;


        

boolean

 result 

=

 UserManager

.

login

(

request

.

getParameter

(

"user"

)

,

 request

.

getParameter

(

"password"

)

)

;


        

if

(

result

)

 

{


            response

.

getWriter

(

)

.

write

(

"Landing Success!"

)

;


        

}

 

else

 

{


            response

.

getWriter

(

)

.

write

(

"Logon Failure!"

)

;


        

}


    

}




}





Code implementation of RegisterServlet class

package

 cn

.

web

.

net

;





import

 cn

.

web

.

jdbc

.

DruidUtils

;




import

 cn

.

web

.

user

.

UserManager

;





import

 javax

.

servlet

.

ServletException

;




import

 javax

.

servlet

.

annotation

.

WebServlet

;




import

 javax

.

servlet

.

http

.

HttpServlet

;




import

 javax

.

servlet

.

http

.

HttpServletRequest

;




import

 javax

.

servlet

.

http

.

HttpServletResponse

;




import

 java

.

io

.

IOException

;




import

 java

.

sql

.

Connection

;




import

 java

.

sql

.

PreparedStatement

;




import

 java

.

sql

.

ResultSet

;




import

 java

.

sql

.

SQLException

;





@WebServlet

(

urlPatterns 

=

 

{

"/register"

}

)




public

 

class

 

RegisterServlet

 

extends

 

HttpServlet

 

{


    

@Override


    

protected

 

void

 

doGet

(

HttpServletRequest request

,

 HttpServletResponse response

)

 

throws

 ServletException

,

 IOException 

{


        

doPost

(

request

,

 response

)

;


    

}



    

@Override


    

protected

 

void

 

doPost

(

HttpServletRequest request

,

 HttpServletResponse response

)

 

throws

 ServletException

,

 IOException 

{


        response

.

setContentType

(

"text/html; charset=utf-8"

)

;


        

boolean

 result 

=

 UserManager

.

register

(

request

.

getParameter

(

"user"

)

,

 request

.

getParameter

(

"password"

)

)

;


        

if

(

result 

==

 

true

)

 

{


            response

.

getWriter

(

)

.

write

(

"login was successful!"

)

;


        

}

 

else

 

{


            response

.

getWriter

(

)

.

write

(

"login has failed!"

)

;


        

}


    

}




}




Write html files for landing and registration pages
Registration Page
register.html

<!DOCTYPE html>




<

html 

lang

=

"

en

"

>




<

head

>


    

<

meta 

charset

=

"

UTF-8

"

>


    

<

title

>

register

</

title

>




</

head

>




<

body

>


developer:tom

<

br

>




<

form 

action

=

"

/register

"

 

method

=

"

post

"

>


    

<

input 

type

=

"

text

"

 

placeholder

=

"

user

"

 

name

=

"

user

"

>

<

br

>


    

<

input 

type

=

"

text

"

 

placeholder

=

"

password

"

 

name

=

"

password

"

>

<

br

>


    

<

input 

type

=

"

submit

"

 

name

=

"

register

"

>




</

form

>




</

body

>




</

html

>




Page Effects

Landing Page
login.html

<!DOCTYPE html>




<

html 

lang

=

"

en

"

>




<

head

>


    

<

meta 

charset

=

"

UTF-8

"

>


    

<

title

>

Land

</

title

>




</

head

>




<

body

>




<

form 

action

=

"

/login

"

 

method

=

"

post

"

>


    

<

input 

type

=

"

text

"

 

placeholder

=

"

user

"

 

name

=

"

user

"

>

<

br

>


    

<

input 

type

=

"

text

"

 

placeholder

=

"

password

"

 

name

=

"

password

"

>

<

br

>


    

<

input 

type

=

"

submit

"

 

value

=

"

Land

"

>




</

form

>




</

body

>




</

html

>




Page Effects

Deployment of the project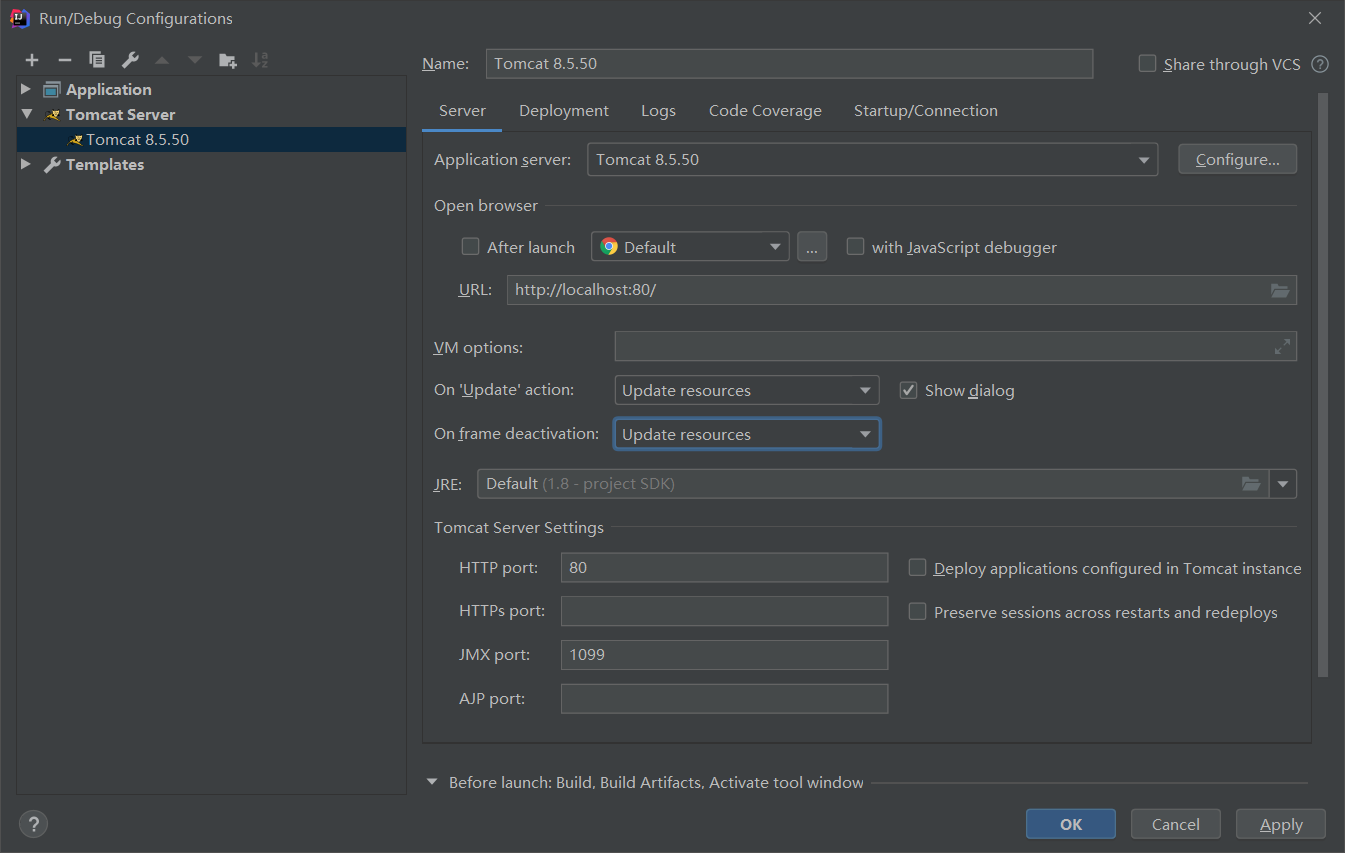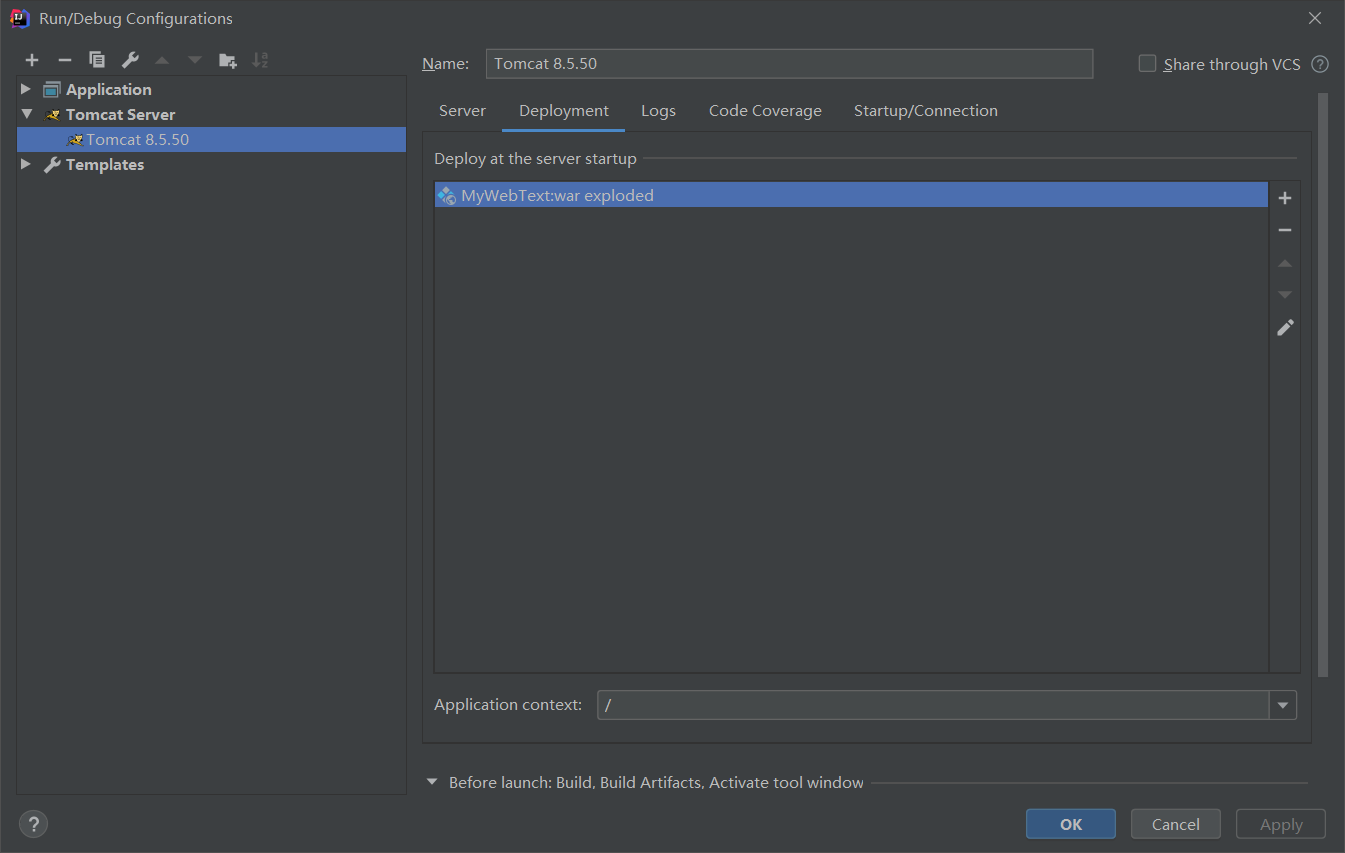 Points stepped on in this project
The lib file for the jar package is placed under web/WEB-INF
The jar package should also be placed in the lib folder of tomcat
Try not to have Chinese names for project paths. If there are Chinese names, use the java.net.URLDecoder.decode() method to re-encode them.
The page uses the response.getWriter().write() method to scramble Chinese and response.setContentType("text/html; charset=utf-8") to set the encoding.
Project Source Download
Link: https://pan.baidu.com/s/1nkdKUhrGlptmMBkcVKHbzw
Extraction Code: n1p1
76 original articles published, 18 praised, 2664 visited